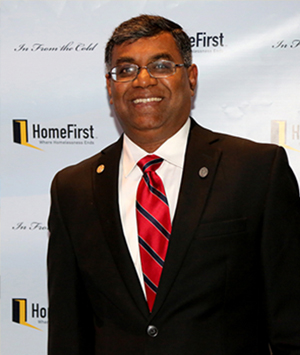 Nathan Ganeshan
Founder & President of the Board
Inspired by a passion to serve, Nathan & his family started serving hot pizza to the homeless during special family occasions such as birthdays and anniversaries. Over a period of time, friends and family began to join him in this endeavor. As he began to notice the interest amongst his close circle to feed the homeless, Nathan decided to found Community Seva Inc. in June 2013.
As a founding member and President of the board, Nathan leads the organization in spirit with the goal of putting others' interests before his own and lives by Community Seva's mission: "Feed the Hungry & Serve the Homeless". Nathan continually strives to expand the organization's initiatives and his ultimate dream is to have a stand-alone Communit Seva run shelter where the organization not only feeds the homeless but also provides a place to sleep for those less fortunate. His wife and two sons also devote their time to the organization by tirelessly engaging with the community and participating in many events.
Nathan's dedication to community service has earned him numerous state and national awards, as well as local recognitions. In 2012, Nathan was awarded with a Commendation from San Jose City Mayor and City council for his service to seniors.
Nathan is a Senior Manager (Recruitment) at a leading IT Company.
Community Seva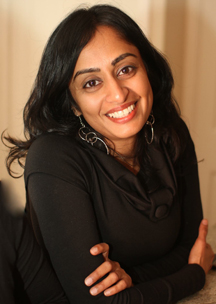 Priya Ramdas
Board Member & Vice President of Operations
A resident of the Bay Area for over 20 years, Priya Ramdas has been involved with Community Seva since its inception. Priya has a passion for volunteering and helping others and believes in going above and beyond especially when it comes to preparing food and feeding the hungry. She believes that providing service to those in need and less fortunate is the best way to express your love and care. Her mantra has always been service to people without any expectations and this fits in perfectly with the message of Community Seva. An analyst by profession and a mother of two boys, Priya is also a certified yoga instructor. As a member of the Board of Directors, Priya oversees the volunteer enrollment and their activities along with menu preparations at our feeding events. She brings relentless effort, commitment and dedication to the goals of Community Seva.
Community Seva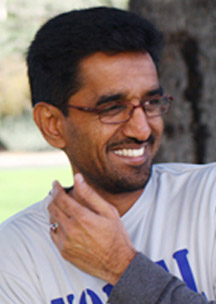 Barath Rangaswamy
Board Member & Treasurer
Like every other volunteer in Community Seva, Barth Rangaswamy was inspired by the objectives of the organization - Feed the hungry and Serve the Homeless. He has a strong passion towards volunteering and feel energized by serving the homeless people. Barath enjoys the unique experiences and perspectives from the different sevas and cherishes every opportunity. An engineer by profession, Barath works as an engineering manager at PayPal. As a member of the Board, Barath acts as the treasurer for Community Seva and stays committed to the goals of Community Seva.
Community Seva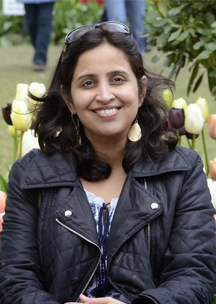 Saras Venkatram
Board Member, Secretary & Executive Director
As the owner of SV3 Designs, a San Jose based web & graphic design company, Saras believes in giving back to the community. For the past 12 years she has contributed her design services pro-bono to many non profit organizations. She is inspired by the message of Community Seva Inc. to "Feed the hungry & serve the homeless". She is awed by the large community of dedicated volunteers that Community Seva has attracted and she hopes to serve the local community as part of the organization for many years to come while helping Community Seva Inc. grow, evolve and attract more members.
Community Seva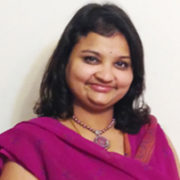 Maggie Rangan
Outreach Manager
A hi-tech Program Manager , Maggie leverages her expertise to effectively manage and execute the various programs for Community Seva. A mother of two, Maggie is also the founder of Bala Samskriti Siksha , an avenue for kids in the community to learn about Hindu philosophy and culture through slokas and bhajans. She strongly believes that it is important to have kids engaged in community service because one is never too young to give back. She spearheads a number of youth volunteer activities for Community Seva. Her love for cooking and connecting with people is a great asset for Community Seva's mission for Selfless Service without boundaries.
Community Seva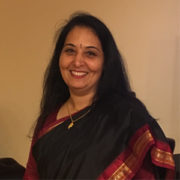 Mankamal Nidhi
Operations Manager
Mom of two daughters 24*7, being a Volunteer at Community Seva during the Weekend, and Project Manager during the week , are the most important identities I have.
I joined Community Seva in later part of 2014 . There is nothing more rewarding than the feeling I get after serving food to a hungry person. I believe that we need to put our best foot forward when reaching out to people who are less fortunate than us. In last 2 years of my association with Community Seva, numerous times I have felt gratitude towards the blessings in my life and it has helped me get over the hurdles of day to day life. It has taught me to be humble, thankful and be happy with what I have. I believe my association with Comm. Seva has made me into a better person.
Community Seva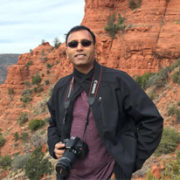 Praveen Dhandapani
Facilities Manager
I am originally from Chennai, India and came here a while back to do my masters in Computer Science. I got to know about this wonderful organization thanks to Nathan's enthusiastic posts on his Facebook page. I was very impressed with the work he was doing and finally asked him how I could be a part of it. It's just been less than a year with Community Seva and I'm loving every minute of doing my bit to help this amazing team in serving the homeless people in the community
Community Seva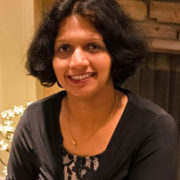 Shriya Shetty
Volunteer Co-ordinator
I am a fulltime mother and have dreams of raising my daughter to be a compassionate human being. Actions speak louder than words, hence my drive to take on some issues I feel strongly about. I am a volunteer baker for Cake4kids a nonprofit which helps foster kids and high risk kids celebrate their birthday with a cake. I joined Community Seva in further taking on this role of a social citizen and giving back to the community by helping feed the less fortunate. Even the smallest of gesture can have an impact on someone's life.
Community Seva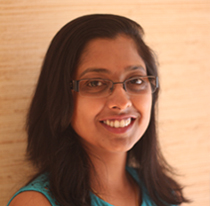 Geetha Kuppuswamy
A Full time software professional and a budding Yoga entrepreneur, Geetha's passion expands to helping those in need. The passion to help others drives her to volunteer through Community Seva and other organizations in the area. Her love for cooking, sharing and joy of giving have been realized through various events of Community Seva. She always finds some analogies and similarities between Yoga and Seva in terms of contentment, happiness and the grounding sensations on the mat and during the Sevas. Connect with her for an uplifting energy and positive thoughts through Community Seva or Shri Shakthi Yoga.
Community Seva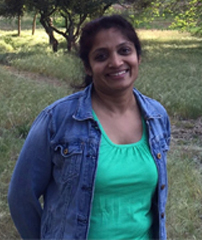 Jaya Nair
Jaya was inspired to take a more active role in Community Seva after volunteering and sponsoring events over the last two years. She looks forward to joining hands with the other Seva members to take its initiatives forward. Jaya is a mother of two girls and works at a Biopharmaceutical firm in the Bay Area.
Community Seva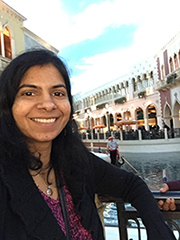 Kavitha Pandian
When she was a child, if you had asked Kavitha what she wanted to do when she grew up, she would have answered "social service". Along the path to adulthood, that dream was lost…. Until she found out about Community Seva through some Facebook posts. She jumped at the opportunity of being able to help others in her local community. Providing the most basic necessity -food- for people who have fallen into hard times, gives her immense happiness. A full time software professional and a mother of two, she hopes to inspire her children to be compassionate citizens of the world.
Community Seva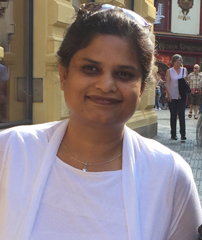 Lalitha Ananth
A special educator and a mother of one, Lalitha Ananth a Bay Area native has been passionate about teaching , helping and working with children . She joined the team a year after its commencement . Her love for cooking , trying new food and lending a helping hand to others has enabled her to connect with community sevas philosophy of " selfless service without any boundaries " . A true believer in the saying " A well fed person is a happy person " she believes , she can use community seva as a strong platform to reach her goal in feeding others in need . She brings solid support and positive energy to the team.
Community Seva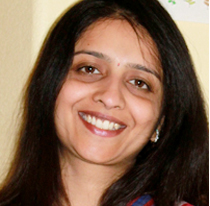 Madhuri Gummadi
A full time software engineer and a mother of one, Madhuri joined the community Seva family about a year ago to fulfill her passion of giving back to the community that she has been part of for 18 years. She wants to be a good role model for her daughter in being selfless and by giving back to the people in need. Madhuri truly believes in Community Seva's slogan " Selfless service with no boundaries" and is looking forward to being part of many more sevas!!
Community Seva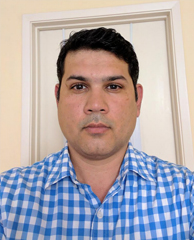 Mandar Joshi
I moved to Bay Area in 2008 working at PayPal. I met Nathan a couple of times through a common acquaintance at work. On one of such occasions he mentioned about the amazing work the team was doing via Community Seva.
I have always believed that I have been blessed by the almighty far more than I deserve. And I think working at Community Seva is my way of saying "thank you". There is nothing more gratifying for me to feed someone who is hungry.
I volunteered with Community Seva for two Seva's in 2014/15. I was impressed with the dedication of the team members and I also liked that 100% of the money collected is used for the cause of feeding the hungry.
I wish that in the future, in addition to "giving the man a fish" we should also be able to "teaching him how to fish" so that he shouldn't have to depend on anyone else to feed him.
Community Seva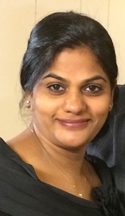 Padmaja Vasireddy
Nutritionist
An avid blogger and a nutrition educator with an excellent understanding of diet & menu planning and conducting food service, Padmaja is a professional with varied experiences in nutrition and dietetics. As a Program Coordinator she currently leads Santa Clara County Hypertension Initiative program at American Heart and American Stroke Association. As a volunteer, she supervised a senior citizen nutrition program at Santa Clara County Senior Nutrition. She has been an active volunteer at Community Seva and has previously participated and managed healthy eating programs at the American Heart Association and Second Harvest Food Bank. Padmaja has extensive experience in multi-cuisine food preparation and is capable of preparing menus, recipes & demonstration of various cooking techniques in preparing foods in various cuisines ex: India, Mexican, Italian, American, and Chinese etc.
Community Seva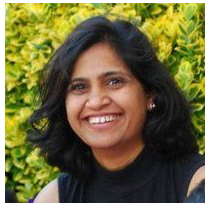 Raji Dinesh
Raji finds volunteering to local causes and serving the needy as a very fulfilling way to payback something to the community where we live and earn. Cooking is one of her passion and it very much aligns with Community Seva's goal of preparing healthy meals for needy. Raji is a QA manager by profession at a local technology startup. Mother of two boys, Raji also volunteers for local theater productions.
Community Seva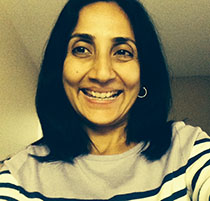 Savita Prakash
Co-founder of MyndFlex - a non-profit after-school program in Fremont, engaged PTSA mom, dedicated Chinmaya Mission teacher, and more recently, member of team Community Seva-- each of these roles has given a sparkle and purpose to Savita Prakash's life. She believes in not only giving back to the community that has shaped her, but also empowering others to pay it forward. Thus, she works as a trainer to galvanize after-school educators to mentor young learners in social-emotional learning and character building. Savita considers herself fortunate to be part of this blessing called Community Seva; it's mission and vision deeply resonate with her and she is inspired by the dedicated leadership and tireless efforts of all volunteers.
Community Seva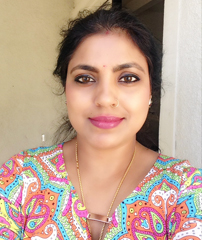 Simran Manotra
I joined Community Seva with hope of giving few hours of my life to serve others. I love to cook with a smile and this organization has given me a unique opportunity to share those smiles with the ones in need . I work with children as a Site Director at Allstars United Education Foundation. I'm mother of 3 beautiful children who can't wait to reach the age requirement of volunteers where they can be part of this great organization.
Community Seva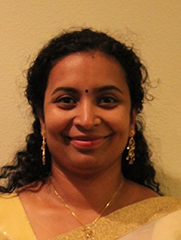 Sirisha Gudimetla
A resident of the Bay Area who believes in helping the less fortunate in and around her neighborhood. I am a mother of two lovely children. I love to create things and work on embroidery, art and design in my spare time.
I believe passionately in giving back to the community and helping those in need. I truly believe in " It's not how much we give, but how much love we put into giving". I joined community seva last year and feel fortunate to make a meaningful contribution to our society and help the homeless in our community.
Community Seva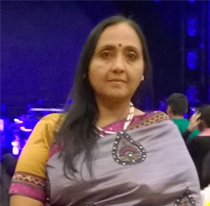 Uma Krishnan
A resident of the Bay Area who believes in helping the less fortunate in and around her neighborhood. Uma volunteers her time in preparing and feeding the hungry as often as she can. She and her husband have encouraged their three adult children to volunteer their time in local shelters, which is the best way to give back to the community we live in. Needless to say the satisfaction from doing so is so rewarding. Uma is also an active volunteer at her work place, where she is a Program Manager.
Community Seva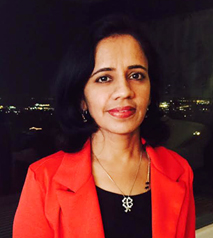 Vaishali Joshi
I am a wife and a mother of two kids Rahul and Abhinav. Being a part-time teacher in the Bay Area for more than 18 years, I was looking for opportunities to volunteer. It was a great experience for me while volunteering at the Senior Center for more than 2 years. Later on, through friends, I learned about Community Seva, tt is a great feeling to be able to serve my community through community seva. Through our dinner Seva, many folks that I have encountered at shelters really opened my eyes to a whole new perspective. I am looking forward to being part of this great team and to help with each Seva and spread the joy of serving the local community.
Community Seva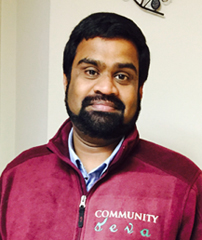 Vincent Seelan
Busy schedule as a Recruiting Manager for a large IT Company didn't stop Vincent from giving back to the community; to him, it has long been a passion. When he was still in India, Vincent has been working with many organizations with one common goal: helping those in need. In Sacramento, he helped serve the less-fortunates including providing food, household items and school supplies. After moving to the Bay Area, through a colleague, Vincent was introduced to Community Seva; it didn't take long for him to feel right at home here with many of the Sevas undergoing each week. He often said: "Each smile on people's faces we serve brings me a smile of my own."
Community Seva